Some questions

you might have
VIM Group is an international team of brand change specialists and technologists who help marketing and communication leaders with all aspects of brand transformation. We provide the structure and direction organisations need to plan and execute brand change with confidence, ensuring that costly missteps are avoided, and savings realised. By implementing the appropriate processes, tools, and technology - the brand operating system - we facilitate a coherent experience for maximum effect throughout the entire brand journey.
On average, it takes between 2 to 4 weeks from sending your application to getting hired. Your application first gets evaluated by the team manager, who then decides whether you're a good fit for the team. They may then invite you for a quick chat online to get to know you better. And if everything goes well, you'll be invited to meet the team, so you get a chance to picture yourself working with them. If all the pieces fall together perfectly, we'll send you an offer!
VIM Group equips employees with the right tools to promote career growth and development. We have specially allocated education funds for employee training and have an internal learning programme where we regularly lead inspiring sessions within the team.
At VIM Group, everyone is welcome. We offer equal opportunities for individuals of all genders, races, and backgrounds. We are also committed to ensuring that VIM Group remains a space where everyone is free to be themselves, without fear of judgement or discrimination.
Yes! VIM Group is founded on the core belief of freedom and trust. We place a lot of trust in each of our people and give them the freedom to decide to work from home, in the office or elsewhere. VIM Group also equips you with everything you need to perform your job.
Working for VIM Group


what we offer





Flexibility
Work where you're most comfortable, whether that's at home, the office, or elsewhere.


Learning
Learn something new every day from your colleagues, clients, and inspiring speakers.

Central office spaces
Feel at home in our centrally located offices in Amsterdam, Hengelo, London, and Munich.

Benefits
Earn a competitive salary and get benefits that are aligned with our position as a market leader.

Culture
Experience the best of work-life balance with get-togethers and company-wide weekend getaway.
Some of the beautiful brands

we cooperate with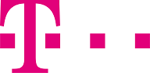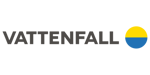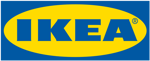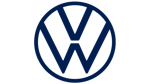 Do you want to assist the world's leading brands with mastering their digital brand management?


Are you a results-driven brand expert looking to take on exciting brand transformation projects?


Do you want to support the biggest brands in the world with their digital brand management challenges?


Are you a highly organised multitasker with a passion for brands?


Are you an enthusiastic student with a passion for branding and digital and would you like to gain work experience?


Would you like to implement, maintain and evaluate the brand experience of top-500 brands?


Do you want to assist the world's leading brands with mastering their digital brand management?


Do you want to take the lead in ground breaking global rebrand projects?


Didn't find what you were looking for?

Start your open application here: